I completed my Valentine's gift for Stephen. I am soooooo excited to give it to him!
I found this idea off of Pinterest. Technically, this is my first "Pinterest Project" and I'd say it was quite successful! This is such a unique, special gift that includes 52 different reasons why I love my husband. Some reasons are silly and some are serious, but they are all about him! I found the idea here.
Supplies:
A deck of cards (preferably red if for Valentine's Day)
Labels (Card stock/paper would work too)
Steps:
1. Remove cards from deck and sand the top of each card.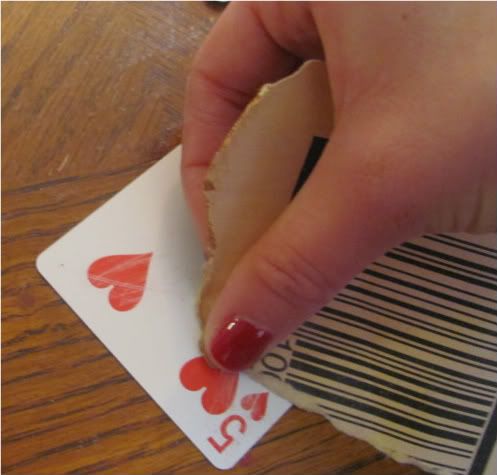 2. Rub one card at a time over the ink pad. After smearing ink on it, wipe card on paper towel to spread around and wipe off excess. This will give the card more of a worn, used look.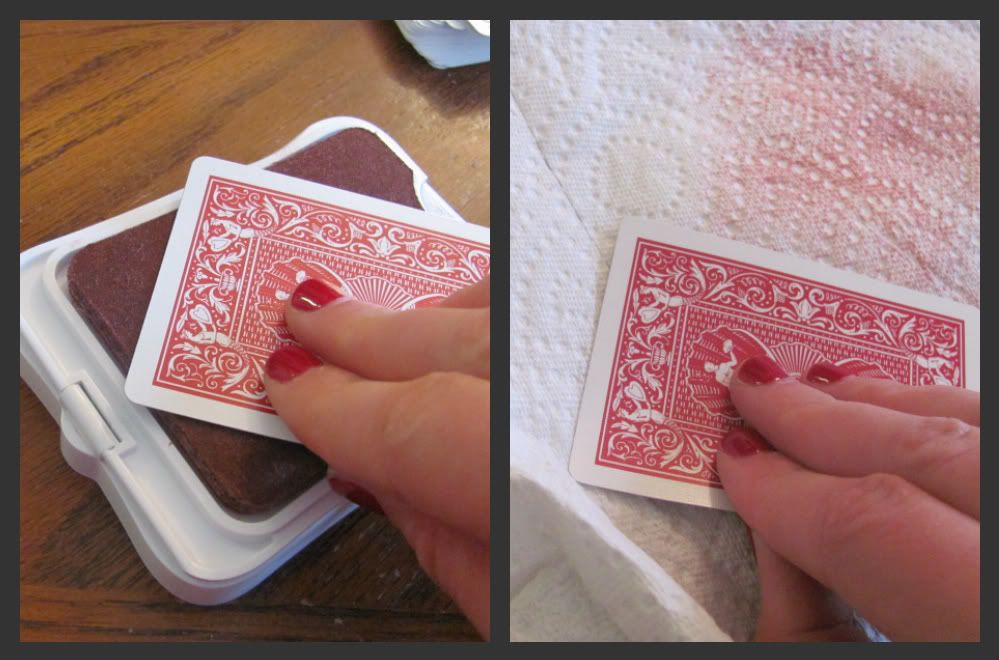 3. Punch two holes in one of the jokers (the other joker will be the front cover) to use as a template for the rest. Then punch holes in the rest of the deck. I was able to punch through two cards at a time easily.
4. Write your "reasons" on 52 individuals labels or trimmed pieces of paper. Then peel & stick or glue onto cards one at a time.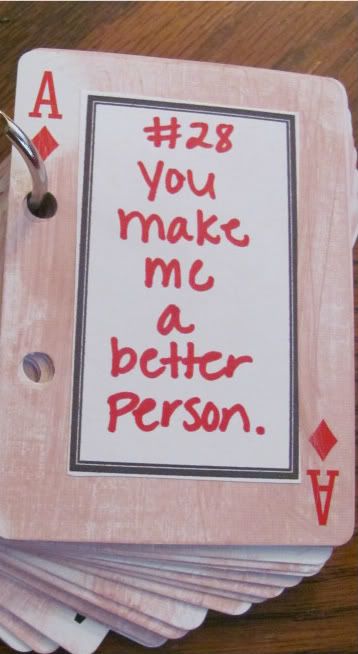 5. Place both rings in their holes then place joker bottom up on top.
6. Decorate a cover. Give to your sweetie! Would make a great present for any occasion, not just Valentine's Day.
Want another Valentine's Day gift idea? Check out the
Candy Bar Valentine Card
I made my husband for our very first Valentine's Day ever.