We had a wonderful first Christmas as a married couple!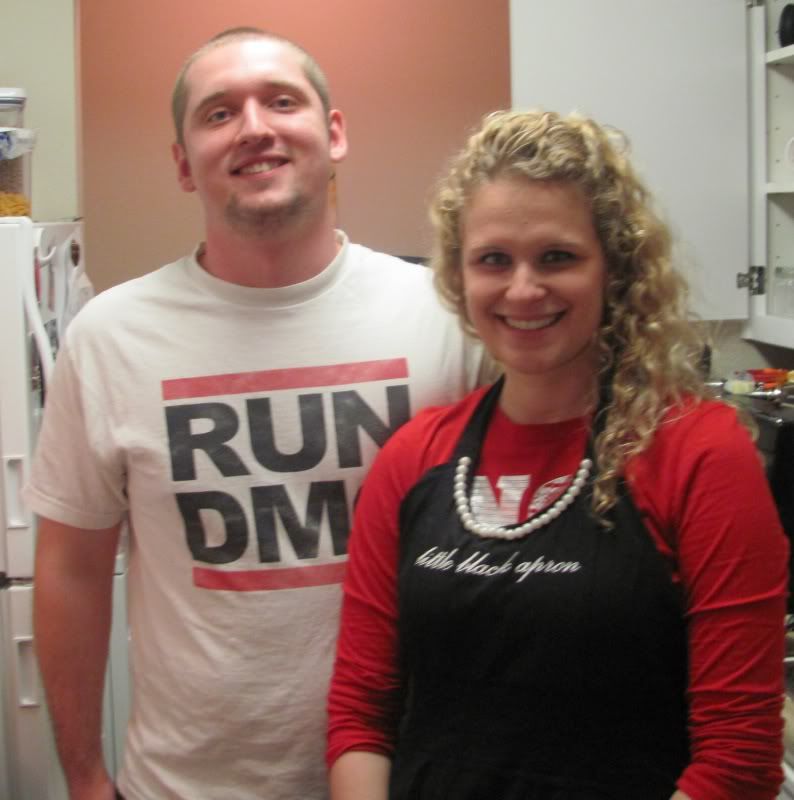 On Christmas Eve, my parents and siblings came over for dinner. We had delicious ham, mashed potatoes, deviled eggs, Broccoli Almondine, and candied carrots. Yum!
We made a huge batch of deviled eggs so that we could bring some to the other side of the family for Christmas dinner the next day.
Hubby also made a huge batch of his homemade egg nog for Christmas day. I wish I could share the recipe, 'cause it is to die for!
It was a great evening with family. We laughed, played a game, and then headed off to the Christmas Eve service at church. My sister stayed the night with us and we woke up very early Christmas morning! My family arrived by 7 am since we had to make an 80 mile drive at 10:30 am to go visit hubby's side of the family.
We were very blessed this Christmas.
Some of our favorite gifts include: these wine/mixer books (pictured above), a Columbia jacket I received, sausage stuffer hubby received, Twilight series Blurays, a salon gift card (me), t.v. trays, set of Christmas plates, and many more thoughtful gifts.
Everyone loved the Kahlua and Frangelico that we made! It's always so fun to see loved ones light up when they open your gifts.
Hope you all had a very merry Christmas.