I just celebrated my 24th birthday on December 29. And I have to say, I think it was the best birthday ever. My special day consisted of many of my favorite things.
The day started off with a delicious omelet courtesy of my amazing husband.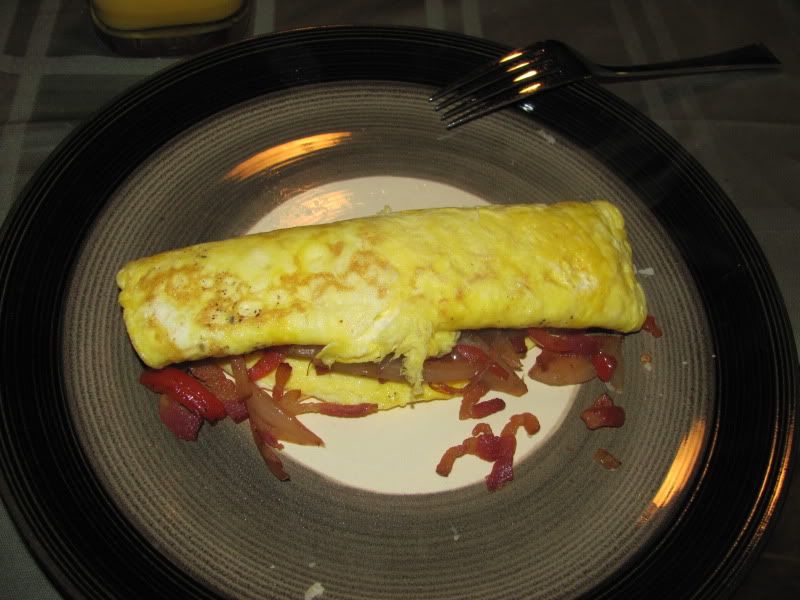 Next, we got ready and picked up Starbucks on the way to my pedicure appointment. My loving husband actually sat in the waiting area while I got my pedicure. I was so surprised he was willing to do that..he must love me!
I think the lady did such a cute job on my toes. I just love them!
The next part of my birthday had been a surprise for awhile. I was dying to know what we were going to do! Stephen still wouldn't tell me where we were going and it drove me nuts until we arrived! He took me shopping!!! I wrote here awhile back about how he had saved money (tried to do it secretly...) months ago for my birthday.
As we exited the freeway and were driving up to the mall, he came up with an excuse for me to look in his wallet. This is when I noticed the cash that he had saved for me. He told me we were going shopping! I was able to get whatever I wanted, but he suggested we start at coach. WOW! He spoils me.
He got me this beautiful Coach purse:
After shopping, we went to lunch with my mom at Pastinis. It was great to see her, and she brought me pretty flowers!
Only half of my birthday had gone by and we had already done so much! We headed back home to rest for awhile and had Mimosas while we watched Bridesmaids.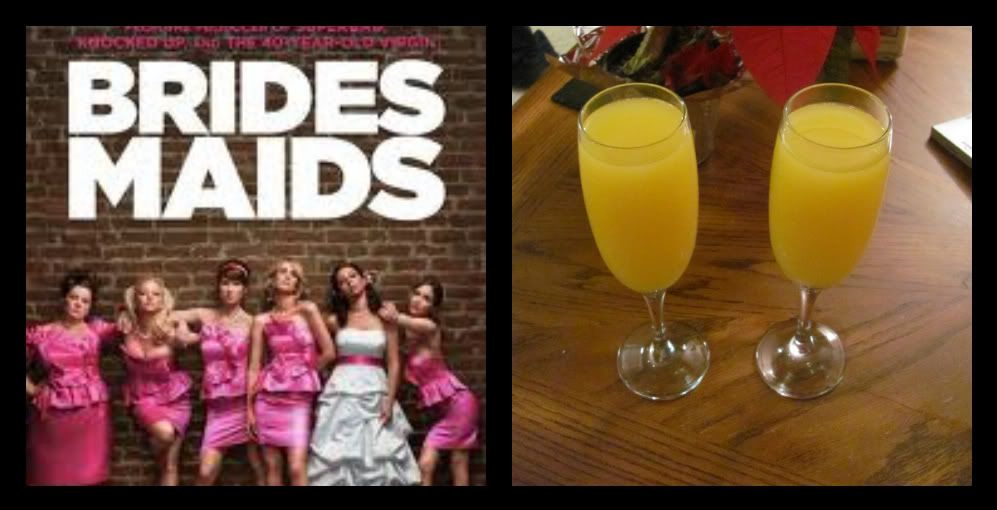 After the movie was over, we headed to Benihanas for my birthday dinner! Stephen had been to places like this but never Benihanas before. We had a great time.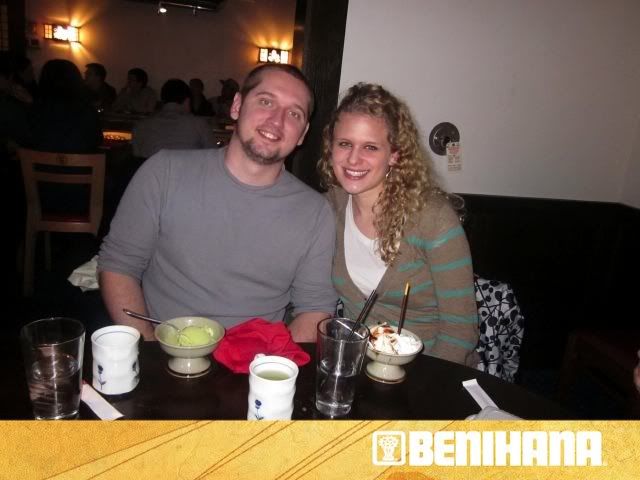 Our agenda after dinner: drinks before seeing the late showing of Breaking Dawn. I was so excited to finally see this movie and it was very good! Now I can't wait until the last movie comes out.
Thanks for an amazing birthday, my sweet, sweet husband.