It was an odd feeling for me to see 2011 end because so much happened during the course of the year.
Graduated from Oregon State University
Moved back to Portland
Started a new job
Got married
Learned how to live with a boy
Went to Hawaii
Met some awesome new friends
Visited my grandparents at Thanksgiving in Boise
and much more!
I know that 2011 will be a tough year to beat, but I am sure there will be many exciting new adventures in 2012!
We brought in the new year with some close friends of ours, Kevin and Carly.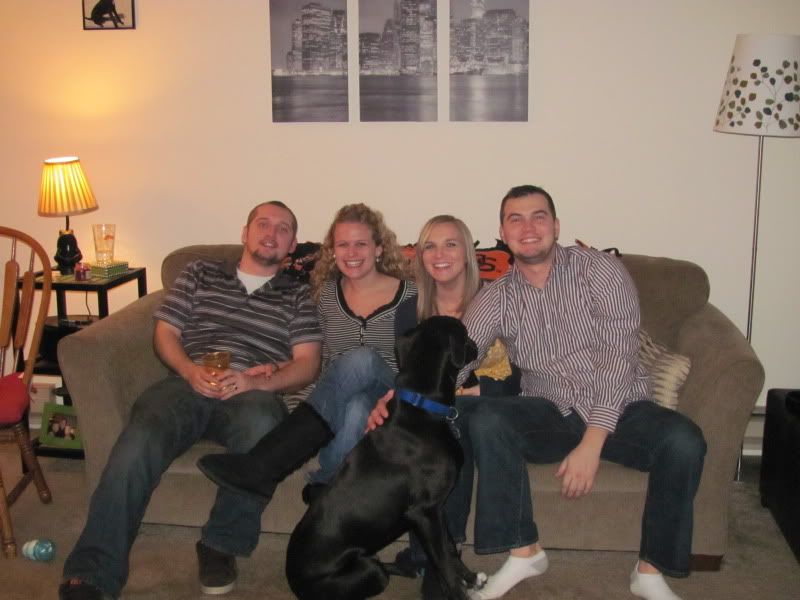 Another couple that they are friends with hung out for awhile with us too!
We had delicious drinks and finally figured out how to play Balderdash (very fun, by the way!).
That is their adorable lab, Moose, in the picture with us.
We stayed the night there that night and woke up to find Kevin making us delicious breakfast burritos in the morning.
Happy 2012!