Our weekend didn't go exactly how I had planned originally. I came down with a cold Friday night and by Saturday hubby had it, too. We were able to soak up a lot of rest time together though which was nice.
We drank lots of tea, snuggled, and napped. Saturday night Stephen had plans with friends so I took advantage of my alone time and rented Water for Elephants. It was amazing. I've been wanting to read the book and haven't yet, but I was skeptical about whether I would like the movie or not. I am so glad I watched it though. If you haven't see it, rent it. You will fall in love with it like I did!
My wonderful sister-in-law brought me my (belated) birthday present on Saturday night also. It was so sweet. She gave me tazo tea, an assorted package of delicious hot chocolates, and this adorable Starbucks mug I had been telling her I really wanted:
I know Christmas is over, but I've convinced myself that it is just a wintery mug so that I can continue to use it instead of packing it away with our Christmas stuff.
Speaking of packed Christmas stuff, Saturday morning we had a much needed all-house clean. I wasn't feeling well but I knew I had no other choice because our house was miserably messy. During this cleaning time, I put all of our ornaments back in their boxes and packed them up. I was sad to discover, however, that one of our precious ornaments had been thrown out with the tree. I was so afraid that would happen. It wasn't just any ornament either. It was one of my husband's Hallmark ornaments that his great- grandparents gave him in 2008. Bummer.
We decided to make homemade lasagna Sunday night and it was delicious. Cheese-spinach-hot sausage=yum! I love making meals that produce lots and lots of leftovers. So it was not only delicious but will become many more meals for us!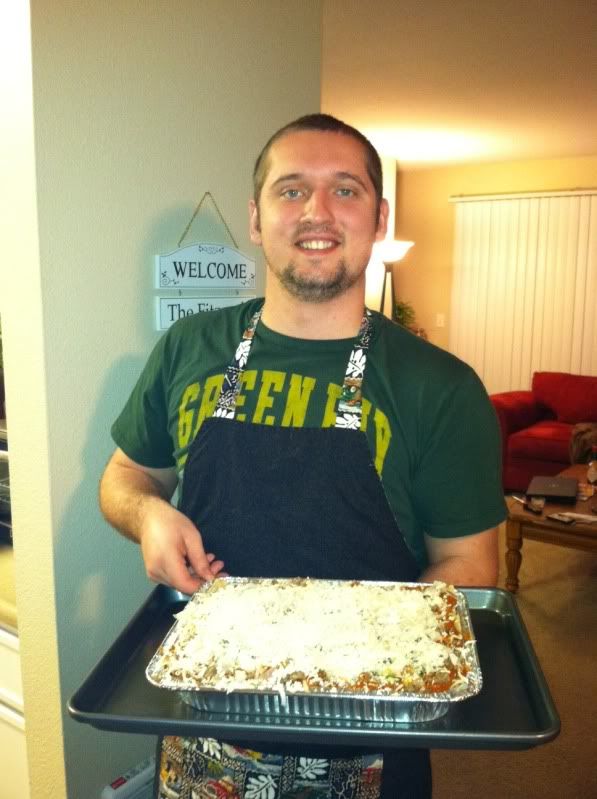 While we enjoyed dinner we gave the movie Midnight in Paris a shot. Sometimes Woody Allen's movies can be a little bit out there but we really enjoyed this one! It's a fun movie and worth seeing.
Despite being sick, we had a good weekend. I was sad to see it end though. Why do the weekends fly by so fast and the weekdays seem to drag on? Funny thing.


Link up parties I'm participating in today: