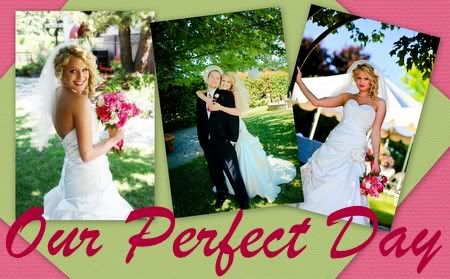 It seems funny to talk about disappointment, or let downs, when discussing the topic of wedding planning. While most of the time during our ten month engagement was happy we also experienced some frustrating things.
Here are two things I learned quickly:
Everyone will have their own

opinion of how you should do x, y, and z.

Ultimately, do what will make you happy. This is your day.
Feelings will get hurt. Yes, you love all of your friends and family. But choosing participants for your wedding party can be tough and tricky.
Stephen and I had to give much thought into who to ask to be in our wedding party. This was not an easy task for us. There were many friends, old and new, and family that we wished we could have included. That being said, we drew the line at eight on each side. It still makes me sad that feelings were hurt over this, however, this does not change how much we love everyone in our lives.
On the flip side, I experienced a crazy, sad situation with one of the girls I had originally asked to be in our wedding party. She was very excited about our wedding...in the beginning. We were close, talked often, but then I stopped hearing from her. I hadn't even updated her with many wedding plans yet, so I was excited when we had plans to meet for dinner one night. She text messaged me five minutes before dinner saying she was bringing a friend (that I did not know; normally this would have been fine, but I hadn't seen her and really wanted to catch up one-on-one). The whole situation was just awkward from the moment the three of us sat down at the dinner table at McMenamins. My (then) friend brought up the wedding subject just so she could break her news to me. She was not going to be in my wedding and she really didn't have a reason why. Ouch, okay. She made up something quick about her dad, and I knew it wasn't money reasons. Also, she had been in 3 weddings the previous year so I was crushed to find out she didn't want to be in mine. I was just hurt and very mad that she brought someone along I didn't even know to break the news to me. Embarrassing. This was one of my friends that was also a good friend of Stephen's too. Right away thoughts flashed in my head. I worried about having uneven numbers in our wedding party. What were people going to think? Why was one of my best friends doing this to me?
This night was the end of our friendship. A few months later I tried emailing her about her real reasons for not being my friend and ultimately in our wedding. She responded with a bunch of nonsense and even stranger excuses then before. I was hurt but I chose not to focus on it. I was getting married and she wasn't ruining our big day.
As sad as I was when my friend backed out on being in our wedding, looking back on our wedding day I couldn't be happier that she wasn't there. Not in a mean way, but if she didn't want to be there then we didn't want her there anyway. Plus, our wedding day was perfect with the 16 people we had in our wedding party, and I wouldn't have it any other way then how it ended up.
Now I find it enjoyable to reflect on our experiences that led us to our wedding day. I am happy for the good, bad, and everything in between.