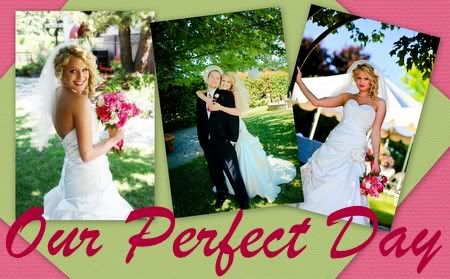 I've been thinking lately: sometimes I do miss wedding planning. Don't get me wrong- I am completely thrilled with how our Big Day turned out, but I thoroughly enjoyed making every single part of it special for us.
Our wedding was July 30, 2011. So, we have been married approximately five months and some days now.
I thought it would be fun to break down my wedding planning process into (a number of) different posts to show how I planned different parts of our wedding (on a budget).
Stephen proposed to me on September 25, 2011. We had a ten month engagement and I think it was the perfect amount of time. Any longer, I would have gone crazy. Any shorter, I don't think I could have planned a wedding and stayed sane.
Here is our engagement story:
I had just returned home from visiting my grandparents in Boise the day that Stephen popped the question. I knew that sometime soon we would be getting engaged, but he completely surprised me with the proposal.
When I arrived home after my vacation and opened my bedroom door, the first thing I noticed was Stephen, all dressed up, down on his knee.
I dropped all the luggage I had been carrying and listened as Stephen asked me if I would marry him. And, of course, I said "yes!"
I looked around my bedroom which was beautifully decorated. I had not left it in the most organized condition before I left town, and Stephen had completely put my room back in order. Around the room were eight vases of Stargazer Lillies with a note about our story in front of each vase. There were rose petals everywhere and he had a chilled bottle of champagne all ready so we could toast to our future. It was perfect, very perfect.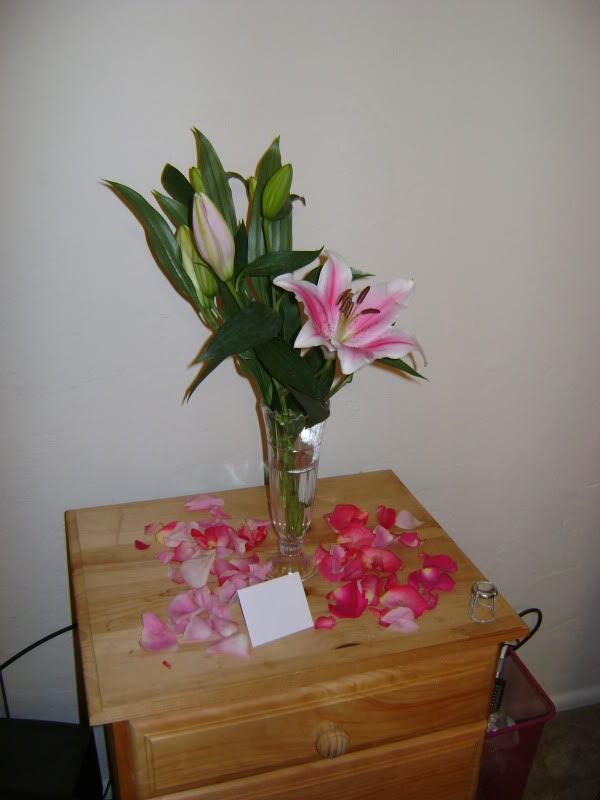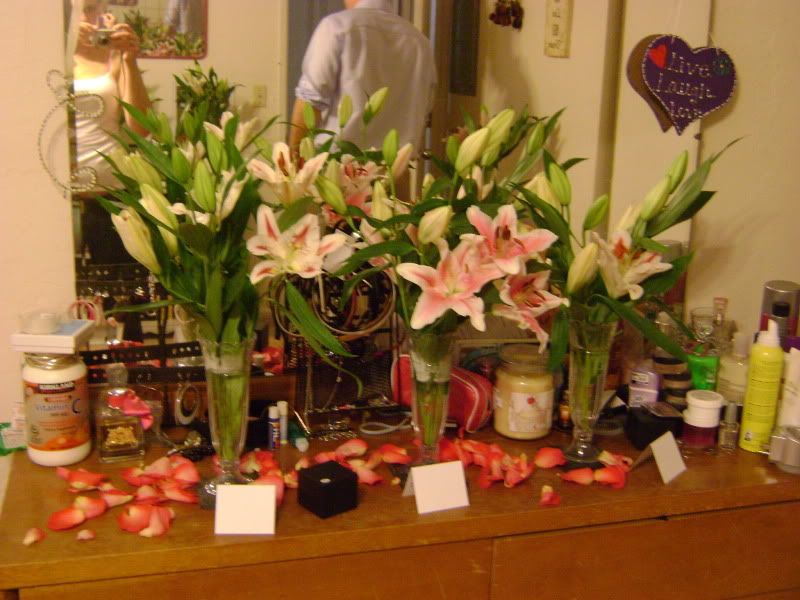 And finally, the happy, engaged couple:
Check back to read my next post about how I asked my bridesmaids to be in our wedding!