I am looking forward to our weekend. The hubby and I are road tripping to the college town we moved from 9 months ago. Stephen grew up there, and I called it my home for the past five years while I was in college. We are missing our friends, so we decided why not go visit them! However, we won't be hanging out together. Nope. He wants to be with his guys. And I am looking forward to some catching up and bonding time with my college roommate.
I lived with my roommate K for four years. I feel blessed to have been able to live with someone that long and still enjoy being around each other! K has put up with me and been such an incredible friend through the good and the bad.
Here we are in September of 2010 when Stephen and I went to visit K in the town she grew up in.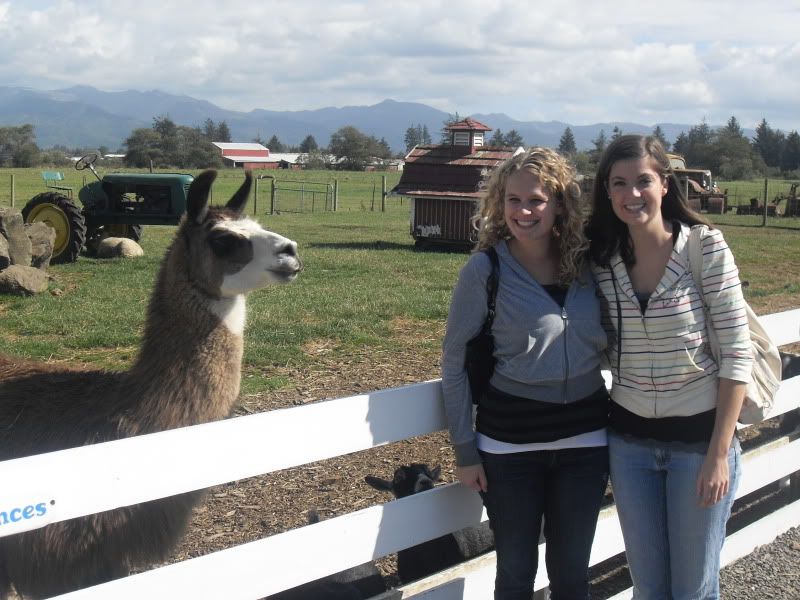 This girl has got a heart of gold. Seriously. I have never met such a genuine person in my life. But, back the the weekend.
So, Stephen and I will get the best of both worlds tonight. He can make gross jokes with his dudes while I discuss life and past bizarre roommate experiences with K (we lived with some other girls in the past...more on those stories later...).
Since we are going to be in Stephen's hometown, Saturday we will go to lunch with his family. His mom, step-dad, and sisters are anxious to see us and we miss being able to drive five minutes across town to see them. We will have lunch with them and then head back to Portland. The plans for the rest of the weekend? Hopefully nothing but laying around in my pj's and busting out the Christmas music. No, it is not to early.
Have an excellent weekend!