Welcome to Not Me! Monday! This blog carnival was created by MckMama. You can head over to her blog to read what she and everyone else have not been doing this week.
Let's get started....
It definitely was
not
me who woke up at 9:00 a.m. on Sunday morning (after getting nine hours of sleep) only to go back to bed at 10:00 for a nap. I would never waste my day like that. Ever!
It also was
not
me who accidentally left the freezer door slightly cracked when I left for work one morning last week. I am more more careful and observant than that. Therefore, it was
not
hubby and I who had to throw out meat and other frozen foods that had hawed during the day. Bummer. Glad that was
not
us.
Also, it was most certainly
not
me who gave into a Shari's radio commercial advertising their delicious new pie shakes. It was
not
me who asked hubby if we could go there Friday night for a date.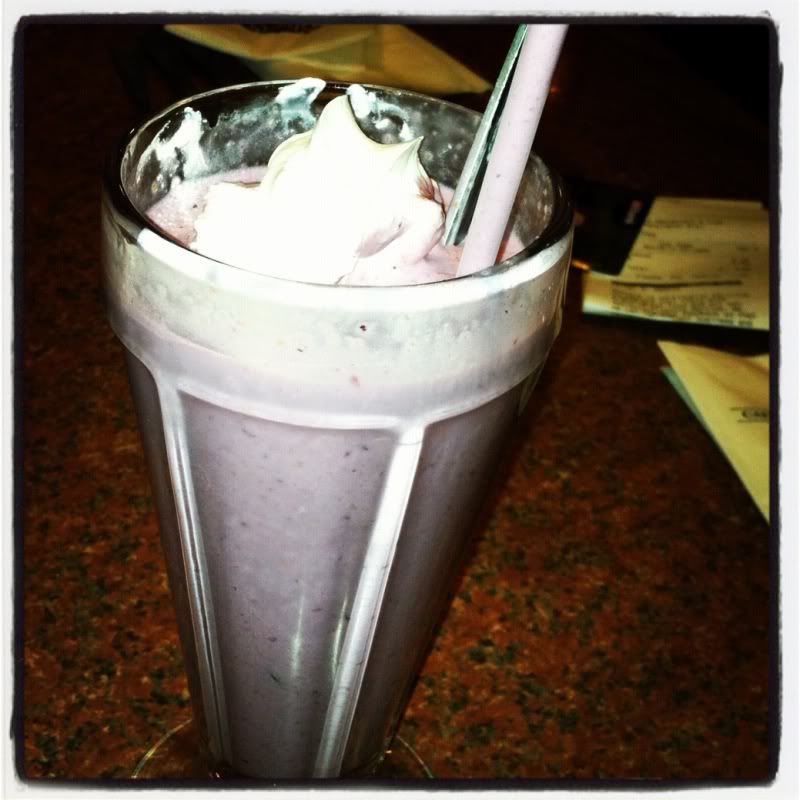 Marionberry Pie Shake. YUM.